When you think of me, nail polish is probably one of the first things that comes to mind, as well as my candor. I'm the person that can't do just one thing, I'm always multi-tasking. If the TV is on, I'm painting my nails. If I'm on a conference call, I'm painting my nails.
I love beauty and fashion and, of course, matching. There is nothing wrong with painting your nails every night to match your outfit the next day. It's come to be expected in my house. I don't even want to think about how much I spend on nail polish per month, buying variations of shades I already have. $8 plus tax per bottle of Essie at Target, and I go to Target often.
I have found the Holy Grail of nail polish :: Square Hue
Square Hue is a monthly nail polish subscription box that I highly recommend. $19.99 per month gets you 3 trendy shades.
Yes, $20 for 3 full-size polishes that go on smoothly & are long lasting. I am
picky
about nail polishes based on the ease of application and how long they last. A great top coat always helps, but I was extremely impressed with the life of the September Square Hue shades on my nails.
Reasons to try and love Square Hue
Fresh colors
Flexible color combinations
Avoid staring at 200 colors at the store & getting anxiety over choosing the perfect color
Automatic monthly shipments
Suspend or pause your account
Polishes do not contain DBP, Formaldehyde, Camphor or Toluene
Not tested on animals
Made in the USA


A portion of your subscription each month is donated an organization that helps others. Currently, Square Hue subscribers are supporting the protection of trafficked victims and the prosecution of human traffickers. Learn more http://www.squarehue.com/huegive/
I'm happy to say that I'm SquareHue.com's newest subscriber!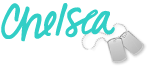 I received a complimentary one month subscription in exchange for my honest opinion.