I am by no means a wine connoisseur, but I do love having affordable and delicious bottles of wine in the house for a relaxing night, special occasions and to offer our guests. Barefoot Refresh varieties are just that - refreshing.
Barefoot Refresh
, a new offering from Barefoot Wine & Bubbly, is their new take on a wine spritzer - flavorful, refreshing and lightly carbonated.
It's not your typical chick drink.
Personally, I do not like wine coolers or drinks that are so sweet they give me a stomach ache. I was an advocate of Barefoot before trying Refresh, so I was happy to be given the opportunity to try the new line:
Crisp White: Riesling blended with Chenin Blanc
Sweet White: Pinot Grigio blended with Moscato
Summer Red: Pinot Noir Rosé blended with Moscato
Perfectly Pink: White Grenache blended with Chenin Blanc and Moscato
Travis and I enjoyed Sweet White and Summer Red. I chose those varieties because I am a sucker for Moscato and am expanding my horizons to try more reds, so it sounded like a great combination. Call me crazy, but I've always been one to put ice cubes in my wine. I only like to drink beverages if they are very cold, but ice always waters things down.
I chilled Barefoot Refresh for a couple of hours and enjoyed crisp, cool perfection in a glass without ice. Barefoot Refresh definitely does not have to be over ice. The flavors are perfect when chilled.
Grey's Anatomy returns soon, as well as NHL, so we'll sure to have Barefoot Refresh on hand.
My husband really enjoyed them and he is a craft beer aficionado. Refresh is a great alternative when you don't want a heavy carb load and full stomach. I'm picturing football parties, pool parties, Fall bonfires and celebrations!
If you're a typical wine drinker or are weary of trying wine, these are the perfect
starter wines.
If you are a wine connoisseur, take a break from spending a fortune and analyzing notes to enjoy a refreshing, crisp glass of
Barefoot Refresh
, guaranteed to please everyone.
Not a winer drinker? Check out these delicious recipes, like Pinot Noir Cake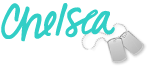 The product and promotional item were provided by Barefoot Wine & Bubbly for this review.