Beauty Box 5
is a monthly beauty sample subscription box. For $12 a month, $30 quarterly or $100 yearly, you'll receive a monthly delivery of 5-6 beauty samples in a Tiffany blue box. (
Not a real Tiffany's box, just the color)
LA Fresh, blum naturals, Weleda & Cetaphil are some of the brands you can expect to see, for a full list of brands in the Beauty Box 5, click
here
.
Lash Cards $6.99 for a 10 pack
Blum Naturals Makeup Remover Toilettes $3.99 10 towelettes
Evie Evan Moisture Creme $13 .5 oz
Everyday Minerals Girl Friday Blush $10.99 .17 oz
H.Wood.Beauty lip shine $16
For $12 including shipping, I was impressed with receiving a full size lip stick, towelettes and blush that I can use. So often, samples are so small, it's a one time use and it's not enough to know if you really like it or not.
To order a beauty box for yourself, or as a gift, visit https://www.beautybox5.com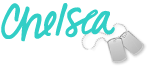 I received a free one month subscription on behalf of Beauty Box 5 for my honest opinion and review.