Smartphones are quickly replacing DSLR and point & shoot digital cameras. From weddings to concerts, smartphones with stellar resolution are glued to our hands, capturing every moment. The good thing about this is that we typically never forget our cameras. We also take a lot of photos. The bad thing is, we typically don't share them with anyone, unless its a few on Instagram and Facebook.
Everyone at your wedding is going to be taking photos. Photos your photographer might not capture. Your guests are everywhere, but not necessarily where your photographer is, but they're probably not going to remember or put forth the effort of getting you those photos, and you're not going to email everyone who attended your wedding asking for them. Even if you do email them, you won't get the photos. Trust me - I got married in 2007 when digital cameras were kind of rare, no one text or emailed photos and no one uploaded them to a website that we asked them to.
Solution. Whether you're getting married, going to be in a wedding or attending a wedding make sure the bride and groom know about

Capsule

.
Capsule is an iPhone & Android app that allows your guests to easily share photos. Instead of blasting your photos all over Facebook to a bunch of people who don't know who you are, they'll share them on this app with your personal hashtag. Only people with this hashtag//code can access the app. The best part? If for some reason people don't want to download the app, Instagram users can use the hashtag on Instagram and the photos will sync to Capsule.
Before I forget - today (midnight PST) is the last day for Capsule's November specials
I had the pleasure of working with the team at Capsule to get one of my best friends the app for her wedding plus I know so many of you are engaged or going to be in weddings and I want you to know about this!
The Capsule team will create these cards for you to share with your guests at your showers, rehearsal, wedding and any other related festivity. They will send you the art, you have to print them. (I recommend the free business cards on Vista Print). The only downside to this was that they were not able to choose a custom hashtag - it would've made things a little easier.
image from TryCapsule.com
The Hoopers displayed their cards at their card/gift table, which everyone went by entering the ceremony and the reception.
Before the wedding ceremony began, I was so thrilled to hear people of all ages talking about the app. They thought it was the coolest thing and a few people even said they would take more pictures than planned so that the Hoopers could have a plenty of images of their special day. Throughout the reception everyone was saying "Let's take a photo for capsule!" That night, Mr & Mrs Hooper were able to go to their room and look at photos from just a few hours ago - at least a month before they'll see their photographer's photos.
The great ways to add images to Capsule
- Hashtag photos on Instagram
- Take photos on phone and upload to Capsule app
- Open Capsule app and take photos while in the app
- Visit the couple's custom Capsule link and upload photos.
I was so excited to upload photos from my phone and DSLR!
100-150 people attended and 74 people used the app!
This is a great gift to give, or the perfect addition to your wedding plans. I hope you're as excited as I was.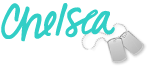 *I was not paid to review Capsule. Capsule gave the Hoopers a complimentary use of the app on behalf of me and my request for Diamonds, Dog Tags & Diapers readers. My opinions are my own (and the Hoopers') .