I love dogs. Goose and Maverick aren't the most well-behaved dogs, but they are so much fun and we rescued them. With the season premier of Pitbulls and Parolees last night, it brought homeless dogs top of mind again. I wish I could rescue and help every dog, I'm sure most of us wish that.
Millions of pets are euthanized each year in shelters across the country. With food as one of their largest expenses, overcrowded and underfunded rescue organizations and city shelters need support.
To provide this critical help,

FreeHand

matches your purchase with an equal amount of their premium rescueONE donated food to shelters and rescues – pound for pound, scoop for scoop, meal for meal™ – buying dogs the time to find a loving home.

rescueONE

is composed of high quality proteins, balanced fibers, wholesome grains and essential vitamins – providing consistent and balanced nutrition to dogs whose systems have been severely compromised.
Your dog becomes the hero - with every meal he enjoys, he is helping sustain the life of another dog.
Goose and Maverick love Energize. I love quality food for my dogs and I love helping other dogs.
If you live in Southern California, Las Vegas, Indianapolis, or the Dallas-Fort Worth area, FreeHand is available at a compassionate reseller near you. If you don't live in those areas, you can still purchase FreeHand by visiting

http://www.lendafreehand.com/dogfood
This is music to my ears. We purchase our dog food online anyways, because I hate going to the store for it. (I have no idea why). If you purchase FreeHand online you can select a one-time delivery or every 2, 4, 6 or 8 weeks!
Join the FreeHands Corps

and as a member, you're an official part of our tremendous group of pet lovers who simply want what's best for all pets. Above are just a few of the easy things you can to do earn points. Save your points to get some cool swag or donate your points to an organization of your choice for vouchers for vaccinations, or spay and neuters that can be 'casehd in' at participating veterinary practices. Each package of FreeHand comes with a unique dog tag number that you register to earn 12,000 points.
Order dog food online. Spend the same amount you're already paying. Feed dogs in need without spending an extra penny. Why not?
Will you lend a FreeHand?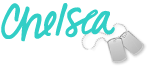 FreeHand sent Goose and Maverick several one-serving bags in exchange for my honest opinion and review. My thoughts are my own and I genuinely love the product and service and will continue to purchase FreeHand.