A lot of people have asked about the recipes I use and to see my weekly meal plan. I don't think it's that exciting, but I will do this every Monday for you.
Create your own weekly menu planner
here
Create your own grocery shopping list
here
Sunday, April 8 through Saturday, April 14
Cookbook: Hungry Girl 300 under 300
This week, I'm trying all new recipes from Hungry Girl 300 under 300. I bought this cookbook for my Nook featuring 300 breakfast, lunch and dinner recipes under 300 calories.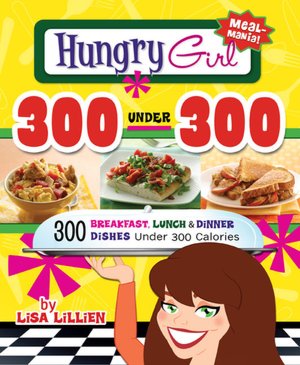 I'm in the process of creating a separate weekly non-menu related calendar for our fridge because I don't like mixing the two on the style menu board I'm using right now. I'll be sure to post it when I am finished.
Sunday: Bison chili, corn bread and twice baked potatoes (family recipes)
Monday: Asian veggies & chicken packets
Tuesday: Southwest Corn Chowder
Wednesday: Stuffed Cabbage
Thursday: Chili Frito Burrito
Friday: Sweet & Sour Chicken
Saturday: Caribbean Shrimp Surprise
Here's to hoping they are amazing, delicious recipes