I'm so excited to share this special with you! For anyone who has been wanting to try the all natural
Shaklee
cleaners, now is the time.
FREE MEMBERSHIPS only come around once every couple of years,
with any purchase. This is a $19.95 value and it gets you 15% off ALL Shaklee products for life. It is a lifetime membership, so you do not have to renew.
To visit my Shaklee website, click (
here
). This special will only last through April, so get it while its FREE!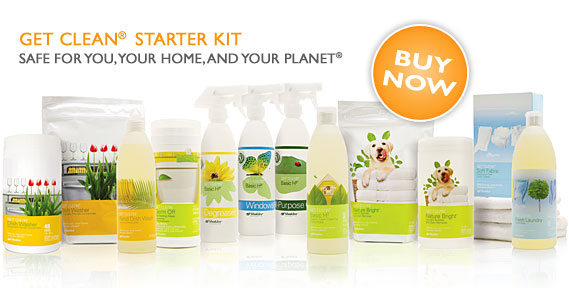 Maybe you're looking for a way to get healthier. Or a way to make a healthier income. Maybe you'd like both. Maybe there are things that matter more to you than money.
Healthy Weight, Healthy Nutrition, Healthy Home, and Healthy Beauty
We get it. Life can be better. You can live healthier, you can make a healthier income, and you can do it by making people and the planet healthier too.
Every product that goes into every Shaklee bottle is designed to improve health, work without compromise, and be gentle on the planet.