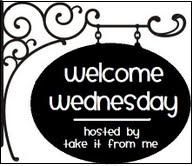 To learn a little bit about me, check out 30 Days of Chelsea.
Michigan Native turned San Diego Resident, now Virginia Beach Transplant by way of the United States Marine Corps
Social Media & Email Marketing Strategist who has no filter and am not afraid to say what everyone else is thinking.
I work too hard & I live the dream.
I can't wait for my new blog design to be updated by the end of the week.
Follow my every unfiltered thought and strategic insight on Twitter @MotoWife