Originally written June 2009- My life has changed a lot since then and once I get some time, I'll write an updated version of being a Marine Wife/Mom!
Military wives are some of the most patriotic Americans that exist. Everyone has their opinion as to what military branch is the best, and their opinion will not change. The problem with the most patriotic Americans is that they are so proud of the men and women who fight for our freedom; they don't stop to realize supporting wives and families of military personnel is important too.
Wife, fiancé, girlfriend… at the end of the day, they are all equal. Each branch contributes to America's freedom and each wife, fiancé and girlfriend supports their man and country.
I am a Marine wife, for the following points I will refer to the Marine Corps, although, if you replace Marine with any other branch, it all means the same. I am not solely focusing on one branch, but using the branch I am most familiar.
Support From Significant Other
Whether you are a girlfriend, fiancé or wife of a Marine, you matter. It should not matter where you are in your relationship and how long you have been dating your Marine, all that should matter is that you support him, you are by his side and you do your best to understand his job and the Corps. Sadly, this usually isn't the case. This is my experience, in a brief summary:
The girlfriend stage:
I started dating my husband when he was a PFC, when they are that young, everyone around you tends to be a PFC or somewhere near that rank and age range, I didn't really encounter any problems in that stage of his career, except for the fact that I didn't live in the same state as him, I was going to college at a university. I think education is very important, but as a PFC's girlfriend, I was not always accepted either because we weren't married yet, I wasn't pregnant and I didn't live near him. Fine, don't accept me for following my goals and dreams in life; I'm perfectly okay with that! I was just a girlfriend until my husband was a Sergeant, during all the years of being a girlfriend, he did not deploy, I didn't know what I had coming my way.
The fiancé stage:When my husband found out that he was deploying, I was still just the girlfriend, shortly after we got engaged. When I was just the girlfriend, I did not receive emails, acknowledgement or any sort of communication about the upcoming deployment from other wives, as I should have. Once I became his fiancé, I was excited, I thought, maybe, the wives on his team would finally accept me, because I was almost a Marine wife. That was not the case at all. Now I was just the fiancé, the one who was almost married, but not, so I wasn't accepted in the ring of Marine wives. That deployment was a lonely deployment. My, at the time, fiancé was in Iraq for the first time, I was finishing college, planning our wedding and worrying constantly, thank God for my amazing friends and family that I had to lean on!
The wife stage:
Finally! We got married after his homecoming from Iraq, I was finally a Marine wife, thinking I would finally be accepted, no more drama, no more being looked down upon, I was finally an official Marine Corps spouse! Moving to California was great, I was excited to live in gorgeous Oceanside and get to know the wives! Again, not the case. Now that I'm a Marine wife, that is now not good enough, even though I am one of the few who has life goals and dreams, I'm following them and I have a college education and plan on working instead of staying at home and being lazy, spending my husband's hard earned money. All that is not good enough, because, now I'm the only wife on the team who does not have kids. My husband and I are the youngest, and we are not parents. I will add to this saga when I become a parent, who knows what is next.
Disclaimer: In no way, what so ever, am I cutting down EVERY Marine wife in the Corps and that I have ever met, but this is usually the way it goes, especially before deployments, at the oh-so-fun mandatory family fun days! It's so sad there is such high support for our men, but because a wife's husband is a lower rank, or she doesn't have kids, or live on base, she is the black sheep. What happened to Semper Fi? Honor, Courage and Commitment? A lot of female significant others have a lot of thinking to do. Respect everyone, not just your husband.
The moral of the story is: all significant others of military personnel need to be treated equally. These types of attitudes and hatred actions usually occur at family and team functions leading up to a deployment, the time everyone needs a shoulder to lean on and the most support they can get. Regardless of rank or marital status, that woman's lover is deploying, with yours, and she needs just as much support as you do. She may not adorn his last name, or wear a ring on her finger, but she supports the military, she supports our troops, she supports you and she needs your support.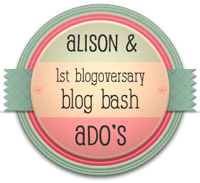 Addendum